Boxing - Dynamic Movement Interpretation
We are building an equivalent of Guitar Hero or Dance Dance Revolution for Boxing/MMA. Imagine being able to play back, punch for punch, the sequence of Ali's moves that KO'ed Foreman in the Rumble in the Jungle, on mobile and in VR/AR, while getting feedback about your accuracy, force and timing.
Recreational Arcade Games on mobile, VR, Nintendo Switch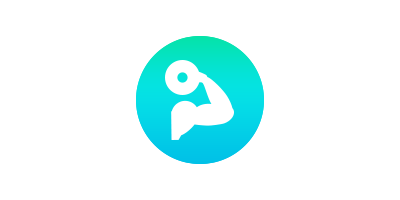 Flexible and Effective Training using Pro Athletes as the Baseline
Medical/Therapeutical applications with tracking and automatic feedback
Our unique technology utilises an advanced Machine Learning algorithm to detect, analyse and interpret movement, force, and even the trajectory of the body from a device's accelerometer data to offer a fun and interactive experience for our users across multiple platforms and real-world applications.
This lends us boundless opportunities to expand across the spectrum of kinaesthetic activities such as boxing, fencing, and even physical therapy exercises.
So far, we have already developed an effective way to easily train our algorithm to recognise different types of boxing punches using real users on their personal iOS and Android devices. With the launch of our initial Punch Up app, gamers can simultaneously train the algorithm and put their boxing prowess to the test by working through a series of punches and combos. While the app currently only tracks one punch, we are in the process of implementing a new algorithm that will recognise 5 types of punches and will eventually track their ability to mimic real pros as they go through the motions of punching, jabbing, and knocking out opponents in the virtual world or with friends.
Currently, we are focusing on iOS and Android devices because of their widespread use and hence ease of data collection and testing, as well as relatively high monetisation potential of the final game.
Punch Up has shown us that there is growing interest in games that use Dynamic Movement Interpretation and by making it free for all users, we can effectively gather data in an inexpensive fashion that allows us to polish our algorithm to an accuracy of movement 95% or higher over time. With over ten years experience in building mobile apps and over five years experience in Machine Learning, our team is confident that we can accurately and successfully build out and scale this technology given the proper resources.
The applications for Dynamic Movement Interpretation is as limited as the movements of the human body and as unlimited as our imagination. It is our plan to refine Punch Up and release versions that will work with the Apple Watch and other wearables for dual hand gameplay, in addition to other interactive formats that utilise the technology in a more immersive way across platforms as varied as the Oculus/Vive, Nintendo Switch, Magic Leap and Google DayDream.
Through sponsorships, it is our goal to use Dynamic Movement Interpretation to record and track professional athletes as they perform movements to serve as an ideal base for our users. This supports not only engaging with others in fun and interactive activities, but also training individual body movements to mimic that of peak athletes in the fields of boxing, darts, fencing, and many, many others.
Additionally, Dynamic Movement Interpretation can even be used as an inexpensive alternative to certain physical therapy treatments: a doctor records the appropriate motions, and you mimic them accordingly and accurately while receiving automated feedback.
Dynamic Movement Interpretation has the opportunity to offer fun recreation with friends, flexible and effective training with professional athletes, and even medicinal benefits to human health.
Dynamic Movement Interpretation is evolving.
Interested in being part of the team?